Professional Project Management

Makes All The Difference
We are trusted experts in delivering IT project management expertise. We support organisations of all size in delivery of their projects and benefits realisation.

We place experienced project consultants on site to work with the exisitng teams with the aim of driving delivery.

Our team will take the time to sit down with you and discuss all of your options to ensure you receive the right services to fit your needs.
We know what it takes to make a difference.
Inventech has built a reputation around our focus in helping you and your business.
Our team focuses in the areas of IT project management, project recovery and project delivery methodologies.

We have a 20 year track record of successful project delivery across many sectors.
IT Project Management

For Your Needs
We provide project management for all the following:

End-to-end IT project delivery


Picking up in-flight projects and run through to delivery

Recovery of delayed/failing projects


Software deployment and roll-out


Software development from inception to go-live

Infrastructure build and patching

We are here to get support the precise requirements of your business.

Contact us today and let's get started.

Ensuring we provide you with the services that you require.
Contact us for your needs, including:
Enabling effective project management

Transitioning from waterfall to agile delivery

Evolution/development of project delivery models
Effective project governance

Lets not wait to get started - contact us today.

Reach Your Goals With Our Help
Our services are designed to meet project delivery the needs of our clients. These services are geared toward problem solving, creating plans and moving into action and delivery.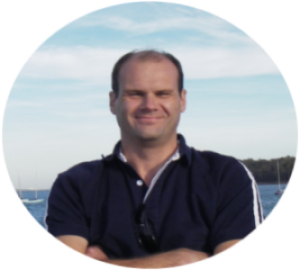 Project Delivery

Adrian Olejniczak, our lead consultant, specialising in:
IT Project Management

IT Programme Management

IT Project Recovery

Delivery Methodology Definition and Refinement

Definition and Evolution of Governance Models

Project Recovery

Projects get into trouble for many reasosns. We can help by applying an objective and unbiased methodology:
A typical methodology would be:
Detailed assessment of project status and viability
Plan, resources, benefits and finances review
Draft recovery options and outline plan

Stakeholder reveiew. Continue, reshape or stop.

Refine plan and move through to delivery


Project Governance

Businesses apply many types of governance to their projects. We can assist by reviewing and evolving the governance model to ensure good control to support project quality and delivery without being over the top.
Review of existing delivey models to identfy weaknesses, constraints and governance issues

Define new Governance models considering organisations' size, risk appetite, maturity and typical project complexity